Omar In His Purple-Tinted Room
January 09, 2009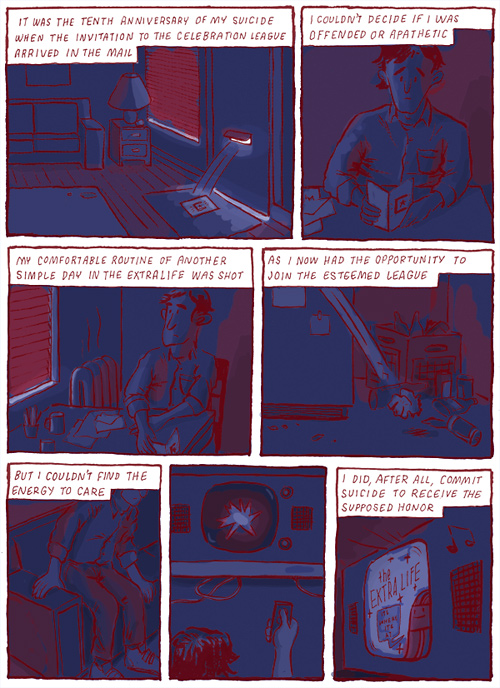 Spreading out to a little longer story. I always have such a hard time deciding on coloring, and this one is certainly no exception. On the next few pages I'll play around and may come back to this page.
Yes, I missed a day. Working until 8pm (6pm PST) makes it very difficult to get any drawing done. I get a little bit in the morning, but if I want to go do anything at night, it's nearly impossible to finish a page for the day.
Yesterday Aaron and I braved the freezing cold to ride bikes down to Ezra's for movie night. We watched Billy the Kid, which was pretty damn entertaining. It also made me wonder how many people I've met who have had autism and I just didn't know it as many of Billy's traits were very familiar.
Riding back home was seriously painful and my fingers burn with a frostbite tingle just remembering it. Nothing like riding INTO the wind with FINGERLESS gloves at midnight when it's 12º out. Definitely makes you appreciate coming home to a toasty apartment.