Crappy Jam Comics Du Jour
September 21, 2008
Andrice Arp and Jesse Reklaw were in town for an art show opening last night down the street at Secret Headquarters — which embarrassingly I completely forgot about. I swear if things are not thrust in front of me AS THEY ARE HAPPENING they may as well not exist. Even Google calendar didn't help. (It reminded me a day early, wtf?)
However, we did get together today for some strange vegan food (most had Pancakes and "Chicken") and cat turd tea following. Tom Neely, who lives right down the street from me, and another fella who's name I've already forgotten (see previous rambling about being senile) also joined us. (thank you interwebs: Levon Jihanian.) As will happen with more than two cartoonists seated at a table, a comic jam started up, this one purportedly conceived by Joey Sayers. It went like this: everyone writes down bad ideas on small pieces of paper, shuffles them under a copy of BFF, and a 5-minute, 4-panel (usually) comic drawing session ensues with whatever bad idea that's pulled at random.
Here are my bad drawings of said bad ideas: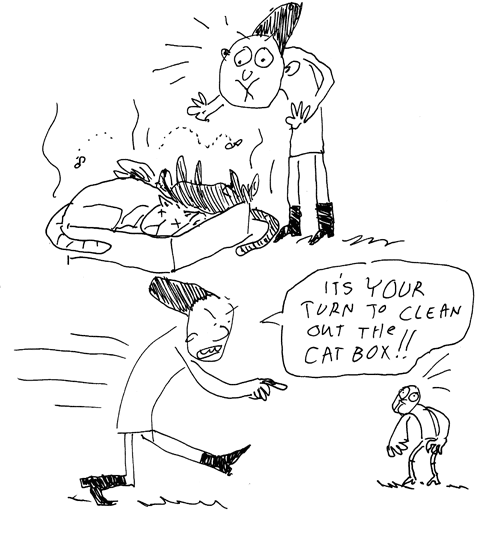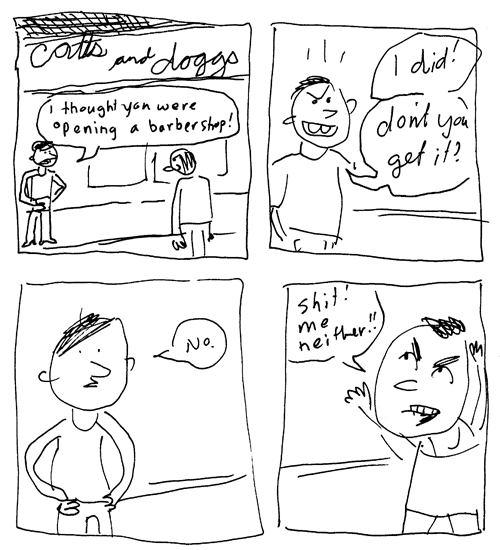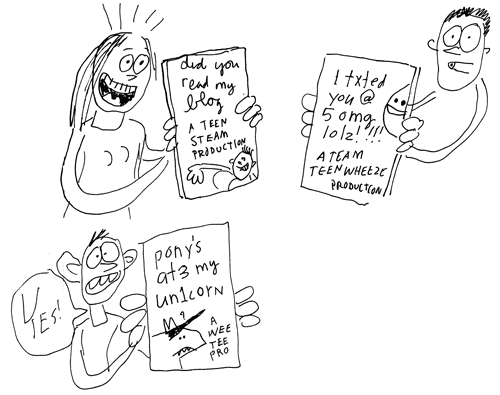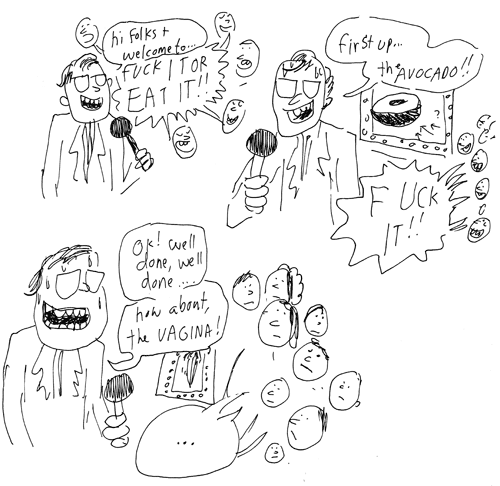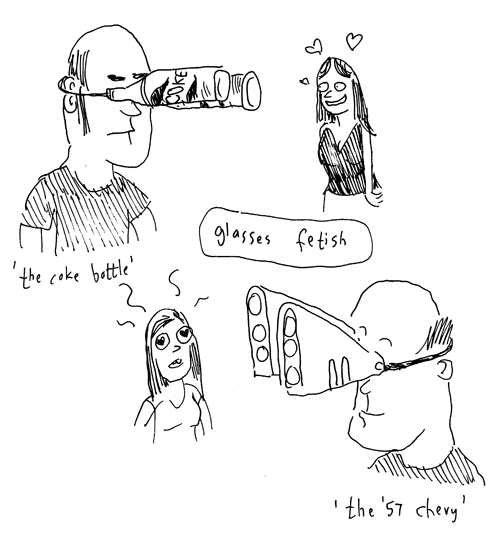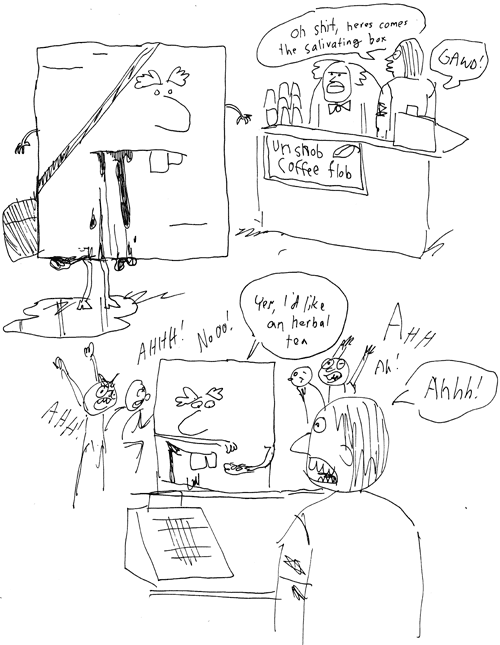 Afterward we had some tasty ice cream to combat the ruthless dry heat of LA. It was great seeing Jesse and Andrice. I miss my cartoonists friends in Portland.