Self Portrait Post Horror Manga Marathon
July 26, 2008
Microcosm asked for a photo for promotion of BFF and I was inspired to draw something since I don't really have any decent photos of myself. Or maybe I just wanted to draw myself without eyeballs, I don't know.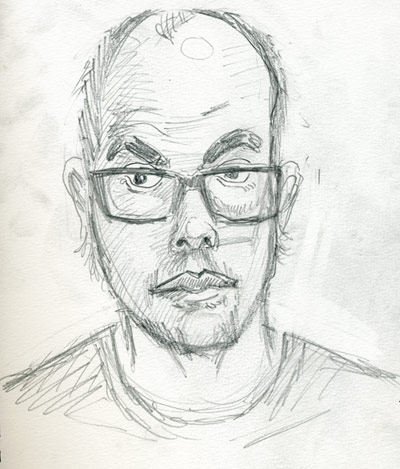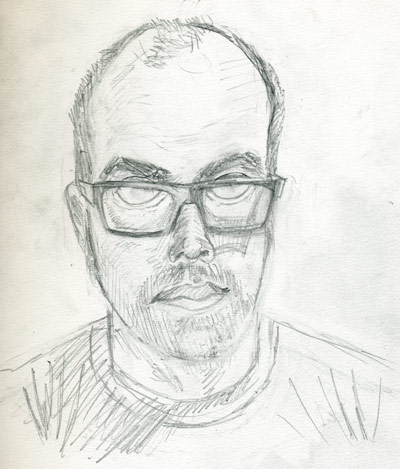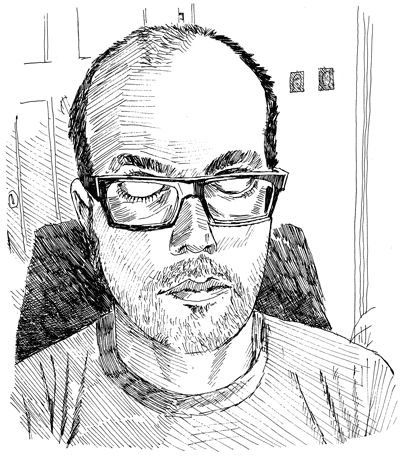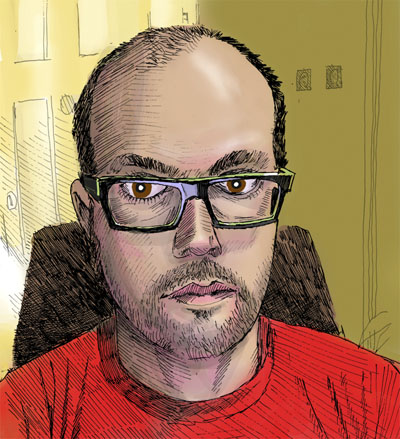 The third one is probably what I'll hand off to Microcosm — is it too weird without eyeballs?
I'm totally going to start drawing horror comics; it's something i've wanted to do since the Belmont Gang in Brainfag 7. Although it turned out goofy as hell, it was really just me testing the grounds for drawing dark material.
I've recently been really into Domu by Katsuhiro Otomo (thanks Albert), Museum of Terror by Junji Ito (thanks Ezra), The Cat-Eyed Boy by Kazuo Umezu (which I didn't like like at first, but it grew on me), and even Osamu Tezuka's MW and Apollo's Song (not necessarily horror but disturbing nonetheless), and also the recent collections of Yoshihiro Tatsumi by Drawn and Quarterly.