BFF scraps
July 10, 2008
As I sat down to write this, I heard some unearthly-sounding squawking and growling from outside. I looked out just in time to catch a raccoon being forced off the edge of a garage by two other huge, screaming raccoons. It was very much like a scene out of a bad USA Network movie — with the suspenseful final hanging-from-the-edge bit and everything. The daredevil ended up dropping some 13 feet onto pavement. Ouch!
Here are some scraps from figuring out what the cover would be for BFF.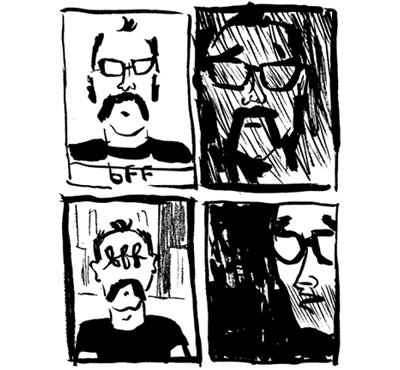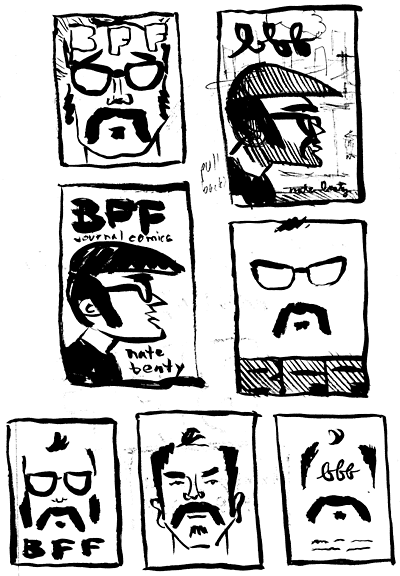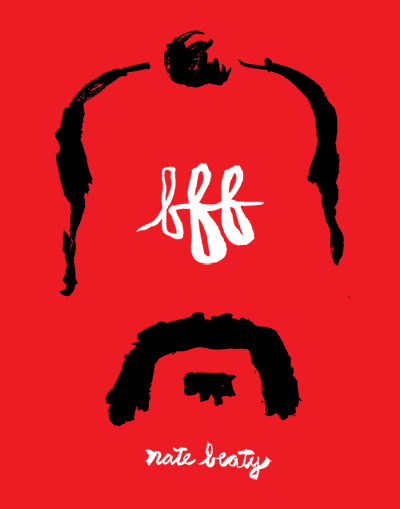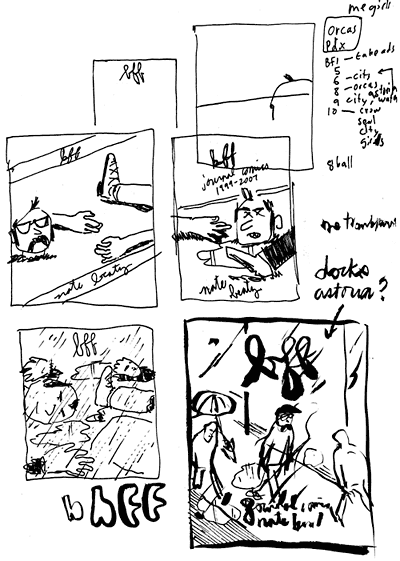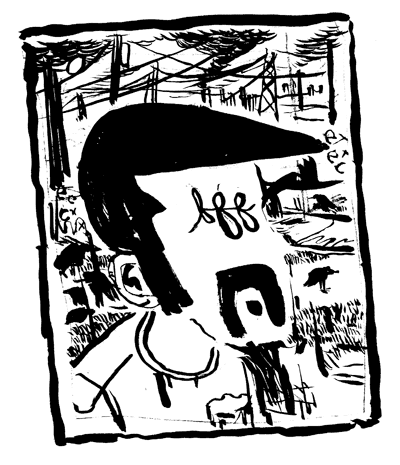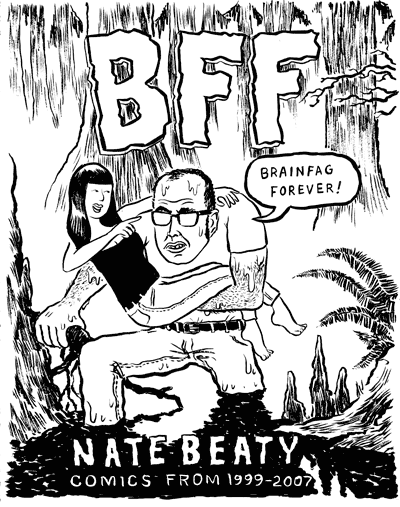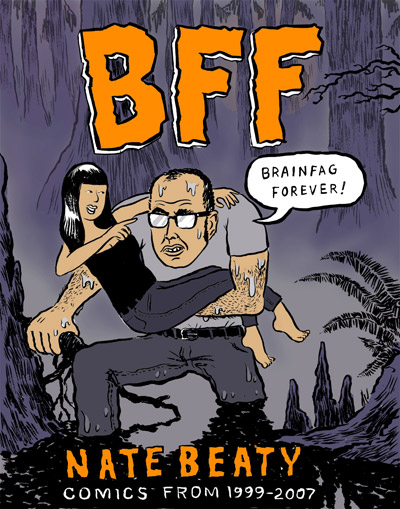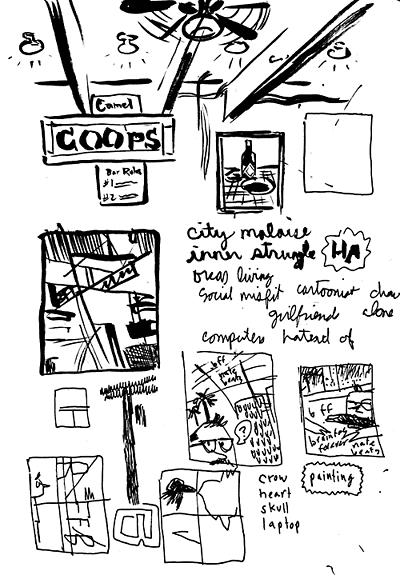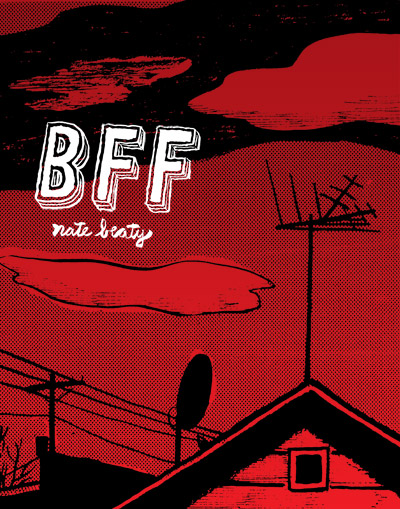 I also posted the rejected outro on flickr.