Weird Uncle Loot
March 30, 2010
It's fun spoiling kids from a distance. I am a bit jealous, though maybe I'm just sending off what I would want if I were shrunk back to age 11. It's quite possible my niece Hannah wanted a signed pro soccer ball, a 3-D MegaSmartPhone, a top-of-the-line first aid kit, a miniature flying car, or a trip to brazil. But this is what she got! A weird card and random goodies!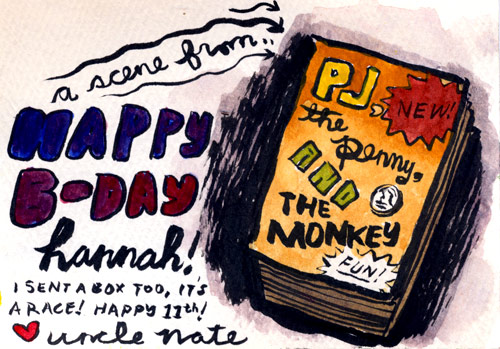 This tiny comic was inside the card: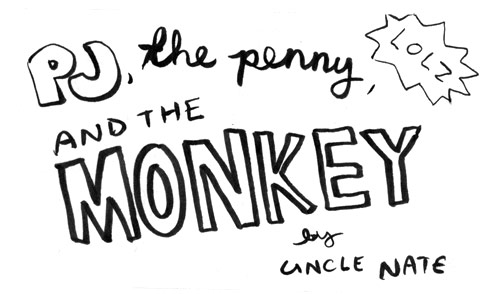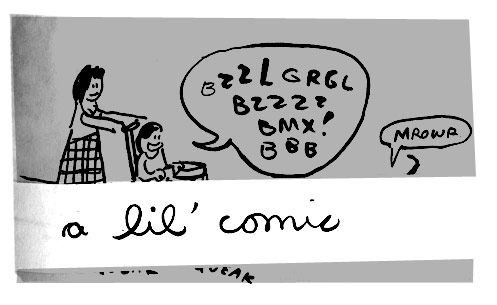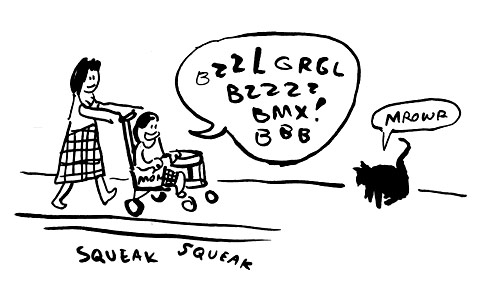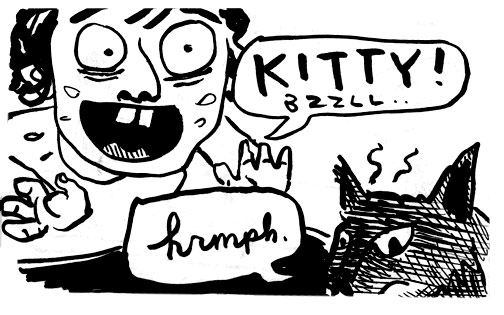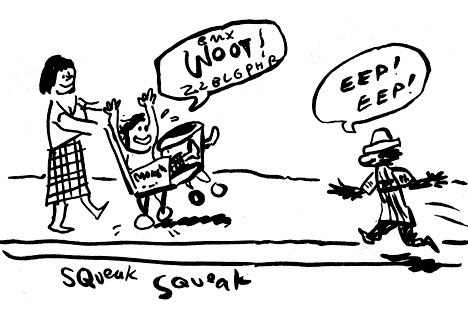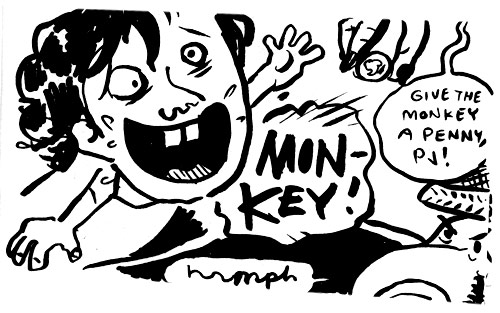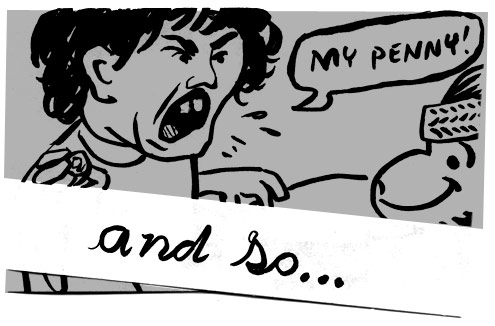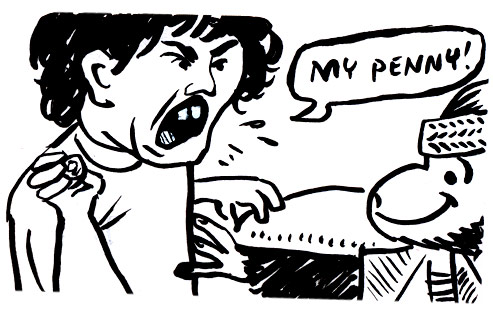 And her presents: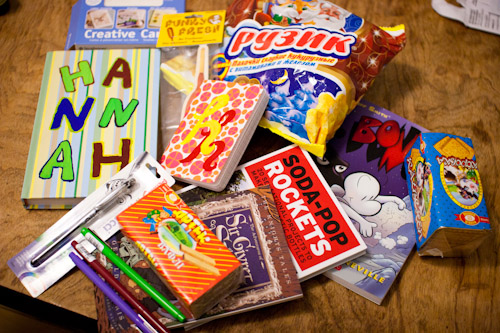 I always have a blast putting presents together for my niece and nephew, but I often wonder how weird they seem to them. I try to imagine myself as a kid and having my uncles sending me a hand-painted book or sketchbook, bizarre comics I'd never seen before, fancy art supplies, snacks from other countries that I couldn't make heads or tails of, handmade toys and stuffed animals, an iPod or Nintendo DS, mixtapes my mom didn't let me play, etc.
They might never be exactly what they were looking for, but I hope they make some sort of impression and get the creativity flowing.