Leaving Orcatraz
October 15, 2008
Another longwinded, heavy-handed Video8 quickie edit with accompanying dorky poster from the box o' tapes I've been hauling around for TEN YEARS.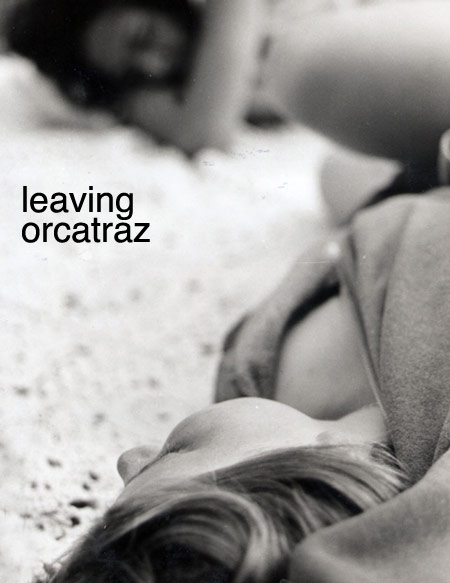 This was the night before, day of, and week after leaving Orcas Island, 2001? (Right before Brainfag 5 if you're into that sort of thing.)

This starts with the Electric Greenhouse, by far the weirdest domicile I've lived in, and where I drew brainfag 3 (again, if you're into that sort of thing.) I lived here 6 months with somewhat running water, gravity-fed from the pond up the hill, and solar/hydro power. Wood heat and LOUD metal roof when raining.
I visited my mom in Federal Way on the way to Portland.
That's Pat destroying the bowling alley (to Yo La Tengo).